Influence that Matters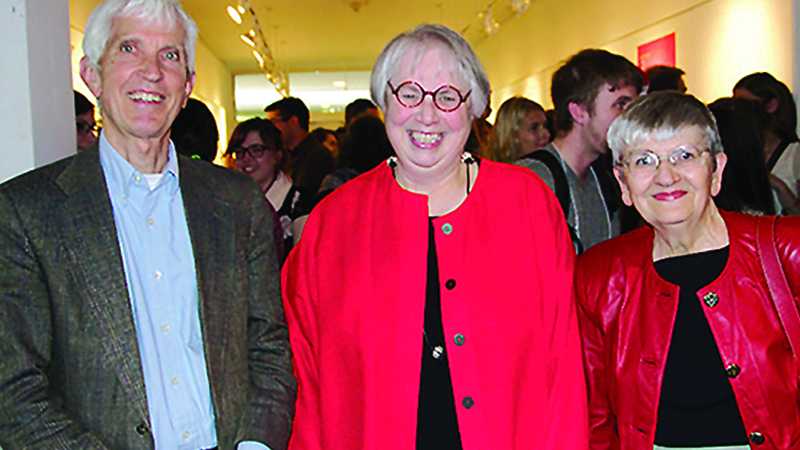 Dr. Chris and Mrs. Odile Gould are life-long educators who firmly believe that education can make a monumental difference in one's life. "I'm a great believer in public education," Dr. Gould said. "I attended public schools, my wife attended public schools, and one of our daughters went to NC State and the other to UNC Chapel Hill. Public education has served us well."
In addition to their enthusiasm for education and the arts, the Goulds give high priority to philanthropic endeavors. Dr. Gould's primary interest has become undergraduate scholarship support. They hope that by giving, they can encourage the success of many students in varying disciplines who stand to benefit from grants and scholarships made possible at NC State by such donations. "It's compelling to reach the students who never thought of going to college —to help them get in the door and have a chance to see how they can perform. There's so much opportunity here."
Most recently, the Goulds established a scholarship endowment in the College of Design in honor of Dr. Meredith Davis' retirement. In addition to being a nationally prominent figure in graphic design, Davis has been an outstanding educator and mentor for more than a decade at the College of Design. Her former students include the Goulds' daughter Annabelle, now an associate professor of design at the University of Washington. They realize that there are many similarities between the path that Annabelle has taken and Davis' own professional course. As educators themselves, the Goulds appreciate that their daughter has taken up this challenge.
"We are hoping that this scholarship will provide design students who otherwise might not stick with their education the opportunity to continue. Everyone is trying to make it through school, and financial support to a student who is struggling can go a long way," said Dr. Gould. "Keep them in the program so that we can expand their talent, and possibly they can have a career like my daughter. Student support is a big thing for the College of Design. I think the College is the jewel of
NC State that sometimes gets lost. It is important to maintain a stimulating group of students." 
Reprinted from Designlife Fall 2015 issue.
---
At the College of Design, our goal is to provide an opportunity for all students to live a Designlife! Every gift is important to the future of design education and has an impact on the College's most important mission: teaching students to design for life. For more information contact Jaclyn Hage at jaclyn_hage@ncsu.edu