A Solution by Design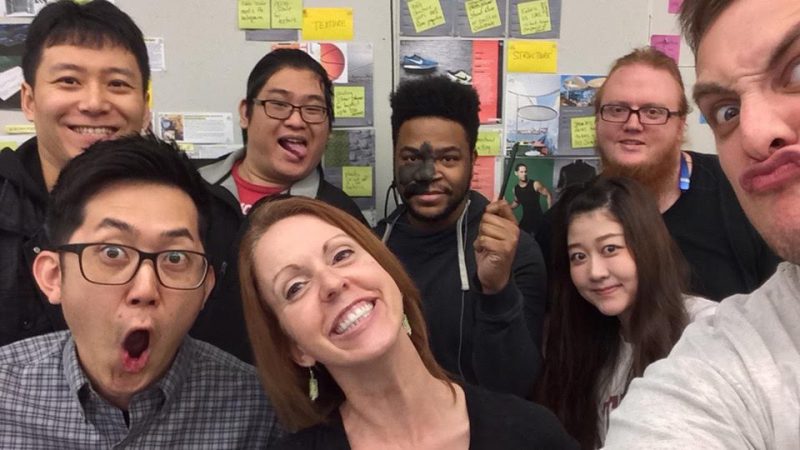 Jennifer Peavey [MID '16], has worked for Eastman Chemical Company for more than six years and possesses a master's degree in chemical engineering from Clemson University and recently added another degree to her name: Master of Industrial Design. As a member of Eastman's Innovation Group, which she describes as "an incubator" for research and development, Peavey has been challenged with refocusing her groups ability to collaborate with other brands.
In 2012, Eastman and NC State University entered into a collaborative agreement to conduct joint cutting-edge research in chemistry, materials sciences, and other scientific disciplines. The Eastman Innovation Center (EIC) laboratory was launched and is located on Centennial Campus. Now in its fourth year, EIC has funded prototype buoys used by Woods Hole Oceanographic Institute to conduct climate research, worked with musician Dave Mason of Traffic towards a redesign of electric guitars using sustainable materials and sponsors the SHiFT design camp to foster new leaders in design. The partnership continues to expand innovation of new ideas, technologies, and materials from early-stage research to the market through collaborative student programs.
Peavey helped choose NC State from a pool of university finalists with whom Eastman would partner in this venture. She began working onsite at the NCSU campus to identify and implement collaborative opportunities to develop interdisciplinary projects within the university.
The Innovative Group consists of marketing, scientists, and engineers who work with many different internal and external departments for development, research, and problem-solving. "The problem was the disconnect in communication and the missing element of working towards the same goal. Defining what the problem is and how to better understand how a designer prototypes would allow us to all work better," Peavey said. It is one of the reasons she is where she is today. As scientists and engineers, her group realized that an industrial designer was a key piece of the puzzle to making better products. "My group is excellent at solving problems but is not good at identifying the problem, like a designer."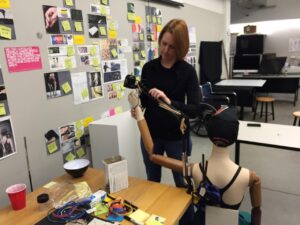 They turned to Peavey. Since Peavey was already located on the NCSU campus and the College of Design has one of the strongest industrial design programs, it was logical that she enroll in the master's program. Her group also concluded that it would be difficult to bring in an industrial designer into their workflow to build a more cohesive understanding of prototyping and collaboration. It would be critical for the designer to have a fundamental understanding of chemistry and how engineers think in order for the relationship to benefit their work. Due to this, it was determined that it would be more viable if one of them (as engineers) became an industrial designer. Yes, with all the options available, the most rationale was a long-term proposition. But innovation takes time and it seemed like the most feasible solution.
Fast-forward three years, and Peavey is an engineer that is a scientist who now thinks like a designer. As a designer, Peavey is planning on reinventing or reinvigorating the process of materials development, consumer brand engagement, and how they (Eastman materials engineers) collaborate with other brands. She is interested in changing this cycle so that there is more collaboration between the raw materials manufacturer and the product manufacturer, (who usually represents a brand). She says it's her job to "understand the engineering [and science] side but think like a designer." Her training allows her to approach potential clients and talk "designer-to-designer" to learn how they work. "I need to learn how they prototype," she says, "and provide the tools they will use. I need to convert what we can provide into something that they can use."
Her thesis, which includes a tool kit with sample swatches she can offer to designers as they begin to ideate and prepare how to develop products, facilitates this.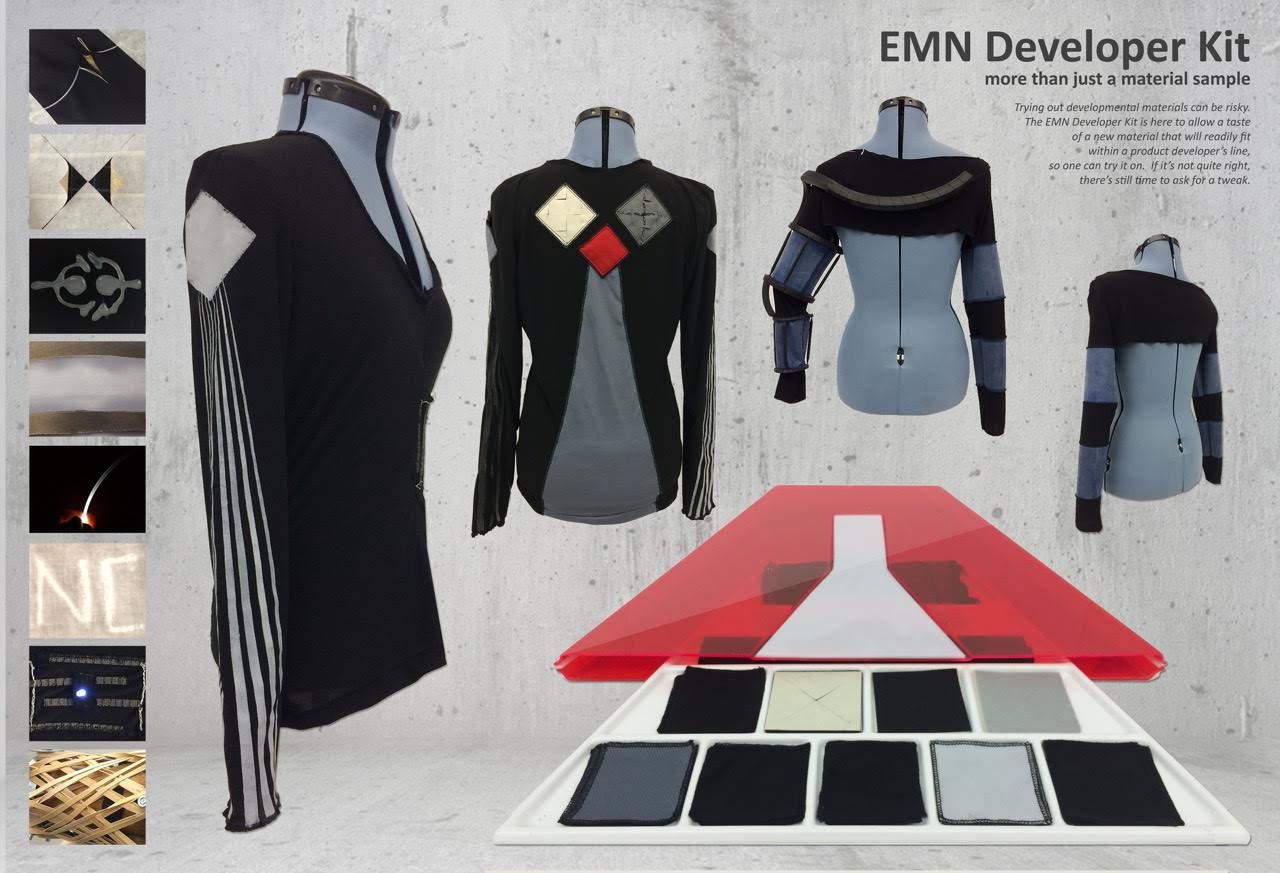 Her project overlaps the process by which industrial design thinking can improve materials development and the end game of consumer-centric product solutions. In a nutshell, she had developed a comprehensive approach and process that can be used to help facilitate and connect direct communications between the consumer and the raw material supplier.
"We need to provide samples of our materials that can be used in a prototyping process to help them (product development) understand what their product can or could be and we want to be able to then take this and lead with new solutions," Peavey says with excitement. "We want to be a better brand – an innovative cutting edge brand – where we can help them (our customers) develop better products."
It's a boon for Eastman as well. "If we can introduce the material that is included in the designer's prototyping, we have an 80% chance of being a part of the commercial product," Peavey explains.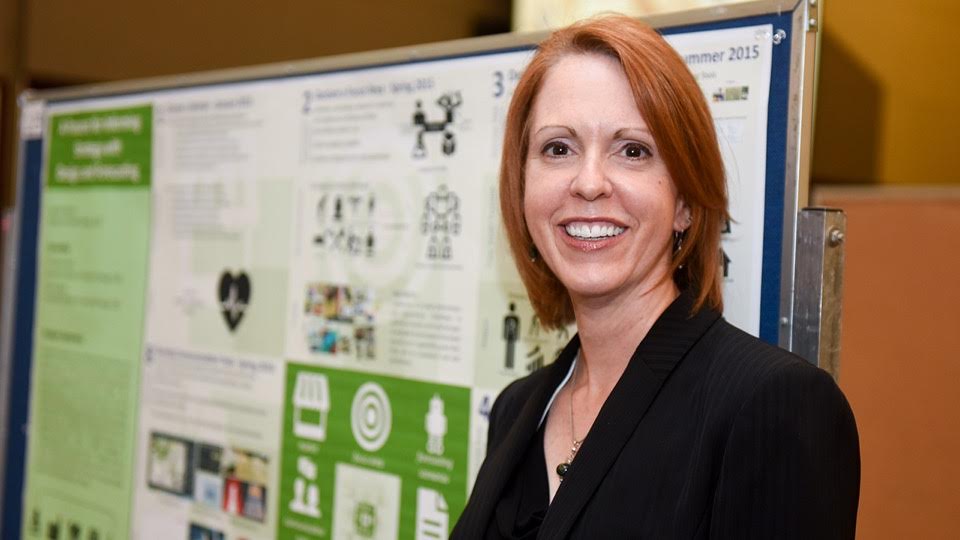 Her work was recognized last spring at the NC State University Graduate Symposium—Peavey's thesis, "How Design and Forecasting Methods Can Be Used to Inform Material Strategy," won second prize. She will present on this topic at the Industrial Designers Society of America (IDSA) International Conference this week in Detroit.
Peavey's work is not just for today, but examines trends in order to develop materials that can impact products for the needs of tomorrow. Knowing what people want and how to develop materials that can be used to improve the performance or experience is important to her.
The future for Peavey and Eastman looks bright. She is motivated, passionate, and now ready to implement her innovative approach with hopes of changing the way a raw materials supplier relates to the consumer.
EMN Developer Kit by by Jennifer Peavey ['16 MID] from NC State – College of Design on Vimeo.