The House of Anderson & Sheppard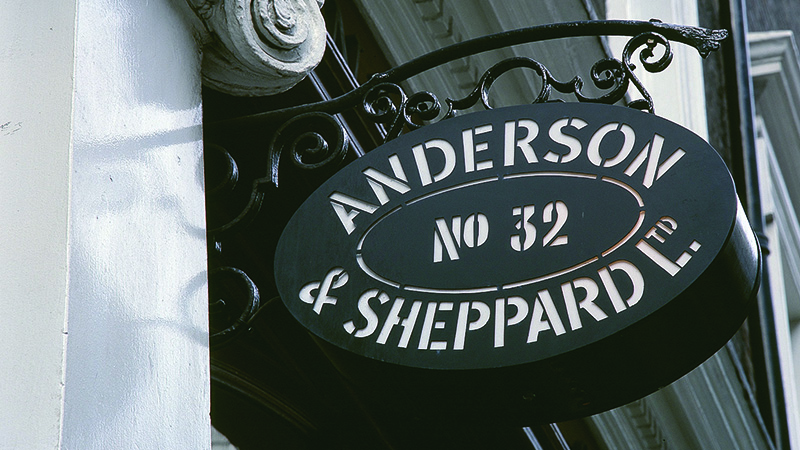 We continue to learn about the experiences the adventures of our Summer Abroad participants. Here is a recap of Ashley Outhouse and the tour of Anderson & Sheppard, a Savile Row Bespoke Tailor since 1906. 
Our study abroad group had the pleasure of having a personal tour at Anderson & Sheppard. Anderson & Sheppard is a full bespoke tailor located on Old Burlington Street near Savile Row. Here you cannot simply walk in without reason and buy a ready-to-wear suit. Anderson & Sheppard is very high end and no two customers are the same. Since they have been around for almost 110 years, they have a high reputation. Customer satisfaction is a priority here. One of the coat cutters that talked to us said that building relationships and gaining customer loyalty is key. It's always about doing the right thing for the customer.
Anderson & Sheppard's in-house Style will never change. This style is comprised of high armholes, a soft and comfortable jacket, a neat and clean body shape, and less padding for the shoulders. Most customers come back to Anderson & Sheppard exclusively for this particular style. Below is a picture of some of the fabrics Anderson & Sheppard are known for.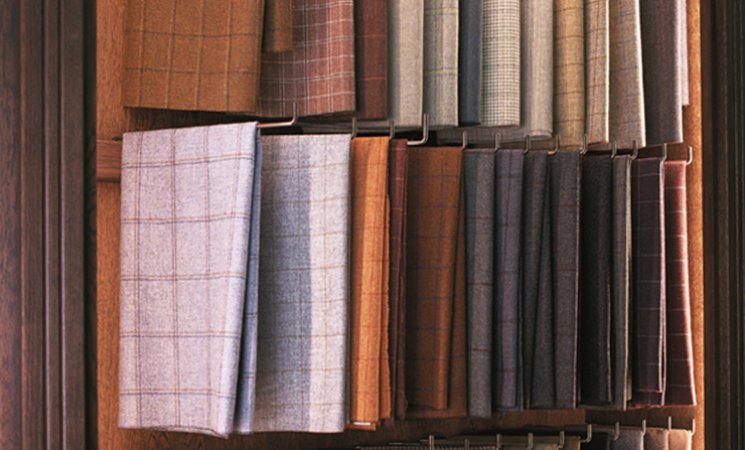 This would be a rough timeline for ordering a suit:
What is the customer's purpose for needing a suit?

What is the occasion that the customer needs the suit for?
What is the customer's background and lifestyle?

What materials does the customer want?

There are in-house fabrics to choose from that are made exclusively for Anderson & Sheppard (Made in England)
There are also thousands of fabrics from suppliers to choose from depending on the customer's price range

Time to measure the customer in the fitting room
It typically takes 3-4 weeks for the first fitting
After the first fitting, it takes about 3-4 weeks for the second fitting
In the end, it typically takes 10-12 weeks for completion depending on different circumstances