Kensington Palace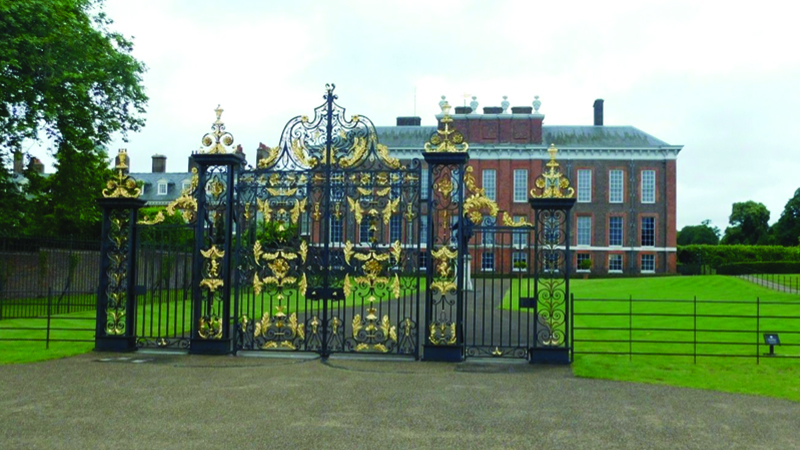 The Study Abroad group now in London head to Kensington Palace and this is a posting by Rachel Coates, an Art + Design major with a minor in Fashion and Textile Management. 
When I first began to head towards the Kensington Palace, I can admit I did not know what to expect. From my youth, the idea of a palace was something of grandeur, and I can say that the Kensington Palace did not disappoint, but it did help redefine how I viewed royalty and gave me a new understanding of the thought behind the designs in not only what royalty may wear, but as well as tapestries that may decorate the walls or even the details of the build of the palace itself.
The beginning of my look into an important part of history began with looking into the Queen's State apartments. The apartments were gorgeous on their own, small details such as the monograms of the rulers Queen Mary and King William entwined within the wood trim added to the subtle beauty hidden in the halls. Here I had the chance to look back into the past and learn of some of the British Royalty that once roamed the halls, and begin to understand the evolution of the position of royalty, and their reasonings behind different design choices.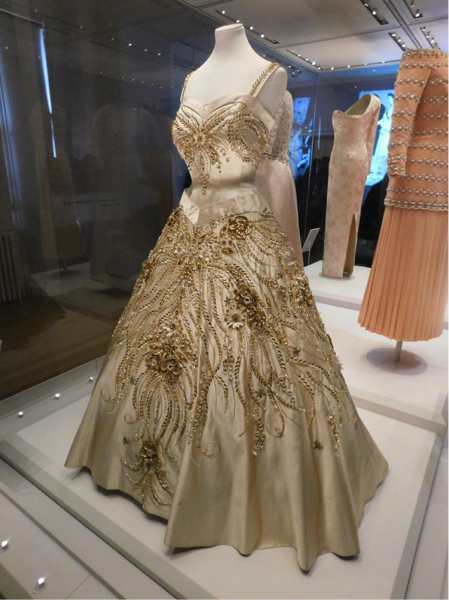 The exhibition I was able to view was entitled "Fashion Rules," which allowed visitors an up close look on various dresses and designs wore and made for the Queen and Princess Diana. Here various works were displayed, such as the "Flowers of the Fields of France" gown designed by Catherine Walker, along with the concepts and meanings behind each work. Through this exhibition, I learned how each gown was created for each particular situation, so they not only gave a glimpse of the wearer's personality but had odes to the various countries and events they were worn too.
The last main exhibition Was "Victoria Revealed,"which gave insight into the life of Queen Victoria. The main spectacle of the exhibition that stood out to me was the coronation gown Queen Victoria wore. The gown had gold woven into it and represented the power thrust upon the young Queen. I am still in awe of getting to see such a piece, and I doubt I will ever get to see another treasure like it.
Overall, my trip to the Kensington Palace taught me more about a culture I am still just learning about, and also gave me insight into the concepts behind different designs made for royalty. This was only the beginning of my experiences in London, but I can not see where my future travels will lead me.