Clothesworkers' Centre at the V&A Museum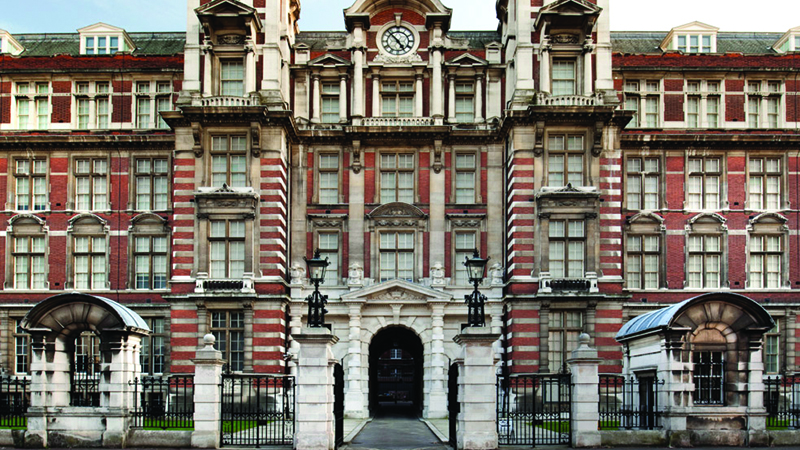 A Post by Summer in London Study Abroad participant Giovanna Veltre with a reflection on her visit to the Clothesworkers' Centre at Blythe House, which is housed at the Victoria and Albert (V&A) Museum in West London. The Centre contains one of the world's most important collections of textiles and fashion, ranging from archaeological fragments to heavy tapestry and carpets, accessories, underwear, and embroidered 18th-century court dresses to contemporary haute couture.
On June thirtieth, we visited the Clothe Worker's Centre. The Centre holds all the Victoria and Albert Museum textile archives. Everything was brought together [for viewing], because textiles require a lot of care when it comes to preservation. The Centre replaced the study galleries at the museum; however, they still allow individuals to come and study the objects. They have several items donated from famous designers. Storing and keeping archives is becoming more popular amongst designers.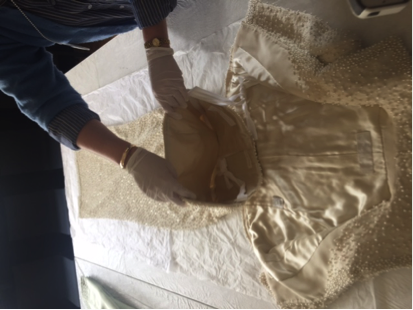 During our visit, we were able to see several items containing ornate embroidery. I was most excited to see the "Elvis Dress" worn by Princess Diana on her visit to Hong Kong (1989). The dress was absolutely stunning and a perfect example of how Catherine Walker and her husband thoughtfully designed each of Princess Diana's outfits.
We also witnessed two amazing caskets with the most intricate stump work. I have never seen anything like it. One even had a tiny garden inside. The final piece I enjoyed very much was the contemporary embroidery by Audrey Walker. Her piece of Lot's wife was a huge contrast to all the other pieces because it was a modern-take on embroidery. I was glad to see her piece that resembled a painting because it shows me how I could possibly use embroidery in my studio practice. Seeing both the traditional and modern needlework has left me feeling anxious to create [my own] when I return.
Our visit to the Centre was such a privilege, and one I will surely never forget. We were able to see amazing, historic works up close and personal. I am very thankful to have had this opportunity. I plan to use the pieces I saw as inspiration for my work here, as well as my future works.
Additional pictures from our visit to the Centre: