Presentations by PhD Candidates from College of Design at the EAAE-ARCC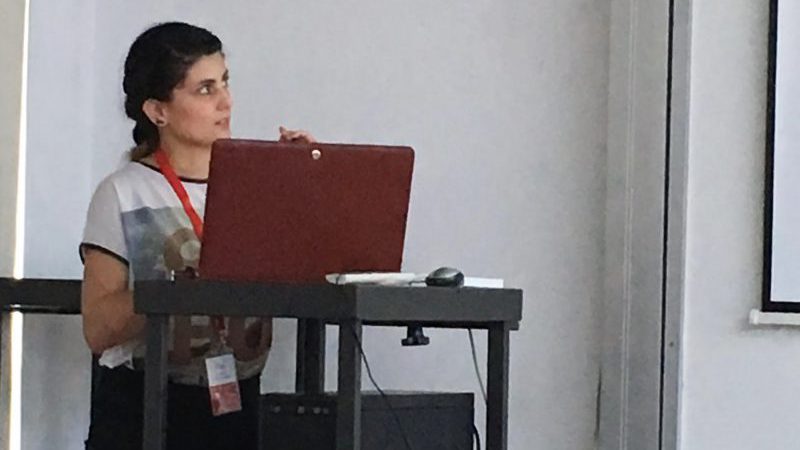 Design Ph.D. Candidate Ozlem Demir presented at the EAAE-ARCC joint conference in Lisbon. The EAAE/ARCC International Conference, held with the support of the EAAE (European Association for Architectural Education) and of the ARCC (Architectural Research Centers Consortium), is a conference organized every other year, in collaboration with one of the member schools / universities of those associations, alternatively in North America or in Europe. The paper presented by Demir was co-authored with Dr. Jong Lee of the NC State College of Design Natural Learning Initiative (NLI), titled Neighborhood Design and Children's Active Travel to/from School. 
The conference discussions focus on research experiences in the field of architecture and architectural education, providing a critical forum for the dissemination and engagement of current ideas from around the world. This year's theme is Architectural Research Addressing Societal Changes. Topics and lectures focus on five subthemes including:
A Changing Society
In Transit – Global Migration
Renaturalization of the City
Emerging Fields of Architectural Practice
Research on Architectural Education
Tomorrow, Demir will present her second paper, Evaluating and Improving the Energy Performance of a Commercial Building Under the LEED-ND by using Energy Plus, co-authored with fellow Ph.D. Candidate Sedighehsadat (Nasim) Mirianhosseinabadi. Mirianhosseinabadi is also scheduled to present a second paper tomorrow. The College of Design will also be represented with a paper by Yuan Fang and Dr. Soolyeon Cho, in addition to one by Dr. Traci Rose Rider.
The EAAE/ARCC Conferences began at the North Carolina State University College of Design, Raleigh in 1998 with a conference on Research in Design Education; followed by conferences in Paris, France in 2000, Montreal, Canada in 2002, Dublin, Ireland in 2004, Philadelphia, PA in  2006, Copenhagen, Denmark in 2008, Washington, D.C. in 2010, Milan, Italy in 2012, and Honolulu, HI in 2014.