A Designer's Dream Job in NYC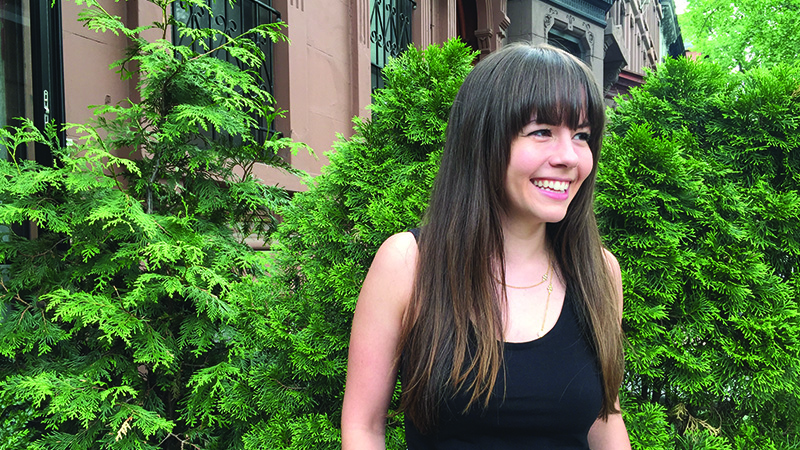 Alumna Eleanor Hoffman became interested in design first through fine arts classes in painting and sculpture. "At the end of high school, I got into textiles and fibers," she says.
Informed by a friend about NC State, Hoffman ventured to Raleigh for the first time to visit the college. "I was amazed by the studio space and the great student work on the walls," she exclaims. "I chose the College of Design because of the mix with Art + Design and the Anni Albers Scholars Program." This program, named after perhaps one of the most influential textile artist of the 20th Century, offered a double major through the College of Design (Art + Design) and the College of Textiles (Textile Technology). Hoffman graduated in 2011 with a bachelor's in Art + Design with a concentration in fashion and fibers.
Currently she lives in New York City and works as the associate print designer at Mara Hoffman (no relation), a designer fashion label that creates vividly colorful swimwear, children's clothing, bridal, and active wear. "I get to make beautiful things all day," Hoffman says. "I love everything about my job. In the same day I can be hand painting, doing illustration on the computer, or working on a garment. I love working in fashion."
Hoffman uses many of the skills and passions she acquired from her time at the College. "The main thing that projected me into my current career is the Art2Wear fashion show. I saw it my first year and I thought it was the coolest environment, and I knew I would participate. Vita Plume was my mentor for my second year, and she helped me push the fiber aspect of my work."
Assistant Professor of Art + Design Katherine Diuguid also made an impression on Hoffman. "She really inspired me to learn more about embroidery and embellishments." Hoffman also visited a local designer, Sarah Yarborough from Raleigh Denim and discovered "there were alumni who were doing some of the things I wanted to do." In 2009 Hoffman was the recipient of a YMA (Young Menswear Association) Fashion Scholarship Fund. She was able to visit New York City and meet others in the fashion industry.
Hoffman has found success in her professional life through her determination, commitment, and passion. Her willingness to take on challenges and opportunities to learn has landed her several positions. "Soon after I graduated, I found an internship, or really, a factory job through Craigslist that pushed me into fashion, which can be a difficult transition to make. This helped me get it on my resume," she says with triumph.
In the position, she produced beadwork, jewelry, and embroidery samples for Ralph Lauren, Lizzie Fortunato, and other major New York designers. And, it led to her becoming embellishment production coordinator for the same company, where she managed the development and production of bullion, embroideries, and trims for designer brands including J. Crew and True Religion.
Later, at Vera Wang, Hoffman worked as an associate designer in bridal and made-to-order lines. She had the opportunity to do a lot of handwork through the making of print and embroidery samples that were then sent to India for further development. Hoffman also developed bridal fabrics using laser cutting, hand painting, screen printing, and fabric manipulation techniques. She first learned many of these skills at the College.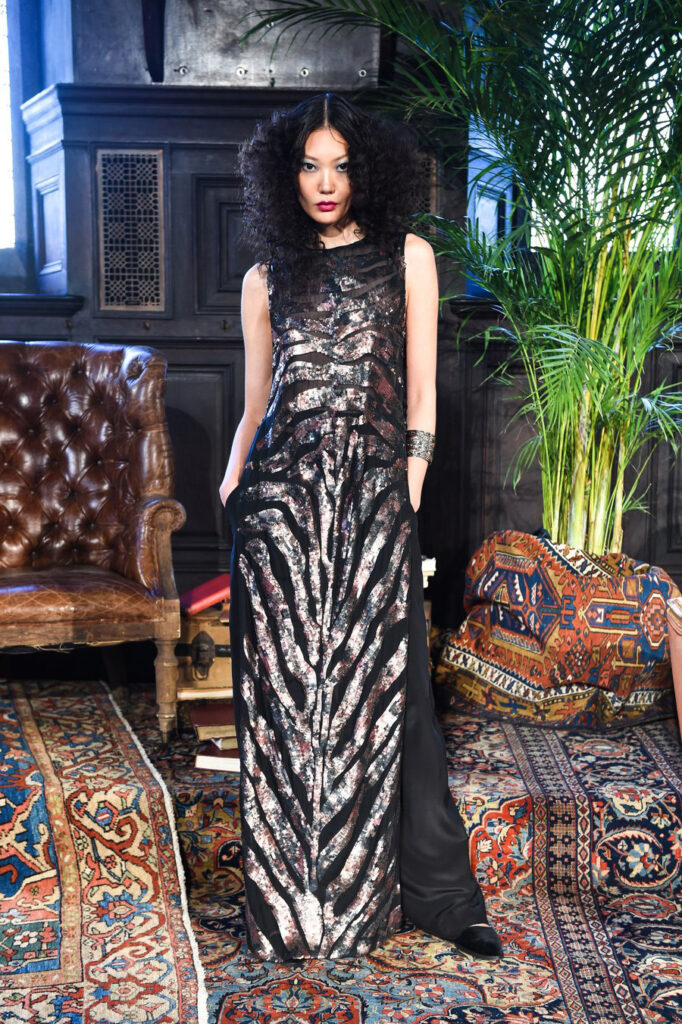 Her advice to students: "While you are in school, you need to try everything and be fearless. Intern as much as possible. Don't be turned off from a job that doesn't sound right; it may just be your dream job."