Gene Bressler, FASLA Receives President's Council Award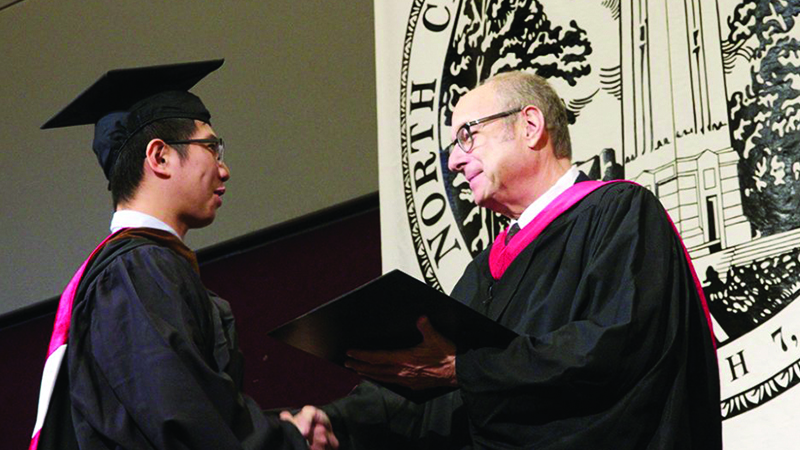 Congratulations go out to Professor and Head of the Department of Landscape Architecture Gene Bressler, FASLA for his recognition by NCASLA with the prestigious 2016 President's Council Award. This award recognizes an NCASLA member who has made major and significant contributions to the advancement of the profession of landscape architecture in NC over a period of no less than 5 years.
Bressler is among an elite group of past recipients including Wendy Miller, RLA, FASLA ['86 MLA] who was recognized in 2015.
Bressler has been a steadfast leader whose passion and experience has been an invaluable attribute for the landscape architecture department and is admired by faculty, students, alumni, and the allied profession. This award is a testament to his commitment to the profession and to the importance he places on the education and training to current landscape architecture students within his program.
"Under Gene's direction, the department now produces graduates who make immediate impacts and contributions to the profession in North Carolina, throughout the nation, and around the world," states Associate Professor of Landscape Architecture Andy Fox, ASLA, PLA and University Faculty Scholar in his nomination letter.
Fox also adds, "Gene's mantra is 'getting from good to great,'" and he continues, "he is selfless in positioning students, faculty, and fellow practitioners to connect their specific interests to the greater imperatives we face as a state and a profession."
Bressler has a lengthy list of accolades and achievements including ASLA Fellow and past recipient of the Council of Educators in Landscape Architecture (CELA) for Outstanding Administrator, service on the Board of North Carolina Landscape Architects (NCBOLA), and advancing the profession through leadership and service through the Urban Design Conference, jointly sponsored by the City of Raleigh and NC State University College of Design.
"Gene is an exemplar of the phrase, 'paying it forward,'" is a closing remark by Fox.