Dr. Mark Hoversten Named Dean of NC State's College of Design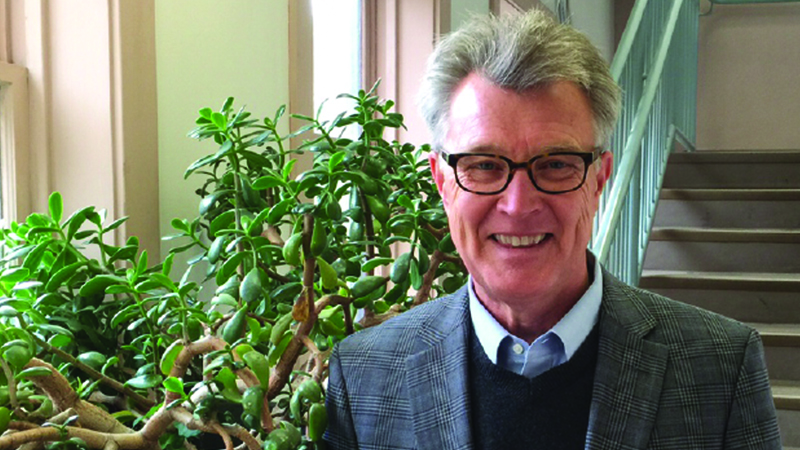 Dr. Mark Hoversten, dean of the College of Art and Architecture at the University of Idaho, has been named dean of the College of Design at North Carolina State University, effective July 1. Provost Warwick Arden announced the appointment today.
"Mark Hoversten is a dynamic, collaborative and mission-oriented leader with wide-ranging experience in higher education, in fine arts and in the private sector as a landscape architect," Arden said. "He has the requisite skills to build upon the successes already attained by our high achieving faculty, staff and students."
Opened in 1948, NC State's College of Design offers degrees in architecture, art + design, graphic design, industrial design and landscape architecture, as well as a Ph.D. in design. The college is known for its models of innovation, collaboration and design thinking. Its award-winning faculty and more than 800 students engage in research, extension and hands-on experiences to develop design opportunities locally and around the globe.
"My vision for success at the College of Design includes building upon the already strong academic programs that foster student success and contribute to a resilient and enlightened world," Hoversten said. "I look forward to bringing a student-focused approach to leadership, and to developing interdisciplinary initiatives that engage students in real-world experiences."
Hoversten is a registered landscape architect who has served as dean and professor at the University of Idaho since 2007. Prior to that, he served as assistant, associate and full professor at the University of Nevada-Las Vegas, where he also was coordinator of landscape architecture and planning.
Prior to his work in higher education, Hoversten worked in the private sector for a variety of landscape architecture and architecture firms. He also managed the land planning division of the Howard Hughes Corporation, which had an annual budget of $63 million.
He is a fellow of the Yaddo arts community, the American Society of Landscape Architects and the Council of Educators in Landscape Architecture. He is also a member of the College Art Association.
Hoversten has won numerous national, regional and local planning and design awards, including the W.K. Kellogg Foundation Engagement Award for the Western U.S. Region in 2010. He was named outstanding educator by the Council of Educators in Landscape Architecture in 2006.
A productive scholar and noted speaker, Hoversten authored or co-authored many refereed articles, non-refereed articles, and planning and design reports, and has made dozens of paper presentations in his field.
He served as president of Council of Educators in Landscape Architecture and has served as chair and member of committees and review teams for national organizations like the Association of Collegiate Schools of Architecture and the Landscape Architecture Accreditation Board.
Hoversten received a bachelor's degree in landscape architecture and a bachelor of fine arts degree in painting and drawing from the University of Minnesota. He completed a master's degree in painting and drawing from the University of New Mexico and a master of fine arts degree in painting from the University of Iowa. He also completed his Ph.D. in landscape planning from Lincoln University in New Zealand.