2nd Annual Multimedia Research Contest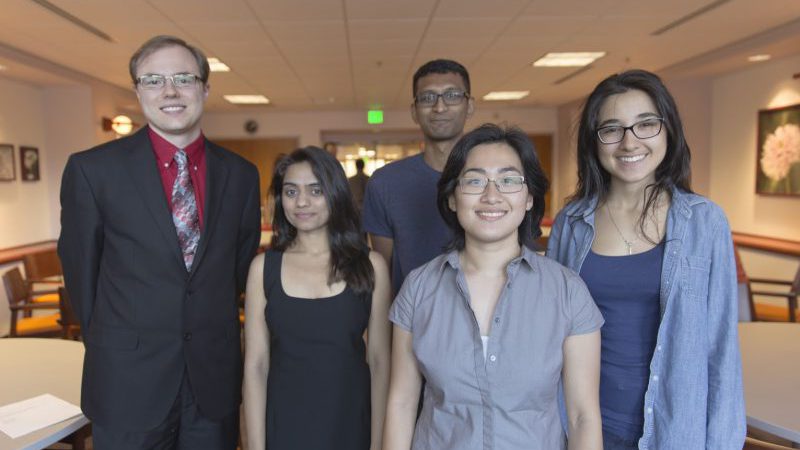 The Multimedia Research Contest presented annually by the NCSU Libraries is designed to provide NC State students the opportunity to use their digital multimedia talents to create a new asset or project that focuses on the theme of food, shelter, or clothing. The contest encourages students to develop skills in presenting research visually while taking advantage of a variety of technologies for communicating ideas.
The submission requirements also stipulate the inclusion of historical, social, or cultural context. Entries had to be in digital formats such as film, website, animation, online exhibit, presentation, 3-D visualization, or a video game.
Through a generous grant from Gale Cengage Learning, the competition offered prizes totaling $1500.
Two College of Design seniors in the Art + Design program were selected as a finalist among a very impressive collection of submissions. Criteria for judging included originality of research, appropriate use of digital formats, and creative presentation.
At the conclusion of the competition, both Design students received awards for their entries. Stephanie Huang won the Grand Prize and Anahid Telfeyan received an Honorable Mention. 
Grand Prize Winner: Stephanie Huang, for Poverty and the Architecture of Segregation
Huang's project,  Poverty: The Architecture of Segregation, is a narrated animation that connects today's higher poverty rates among American minorities to a historical lack of enforcement of the 1968 Fair Housing Act. Huang presents demographics and statistics against information familiar to a viewer, such as housing costs and educational access.
Honorable Mentions:
Anahid Telfeyan, for Syrian Refugee Crisis
Telfeyan's interactive website, Syrian Refugee Crisis, differentiates refugee status from asylum status and provides insight into the current-day crisis for different scales of experience. Users can click on different countries to see asylum statistics and history and to learn details about the process that refugees face in seeking asylum there.
Santhosh Radhakrishnan, for Feijoada, Kimono, and Baserri
Nupoor Jalindre & Arthur Berger, for Indigenous Cultures