TEDx Taps 2 Visionary Faculty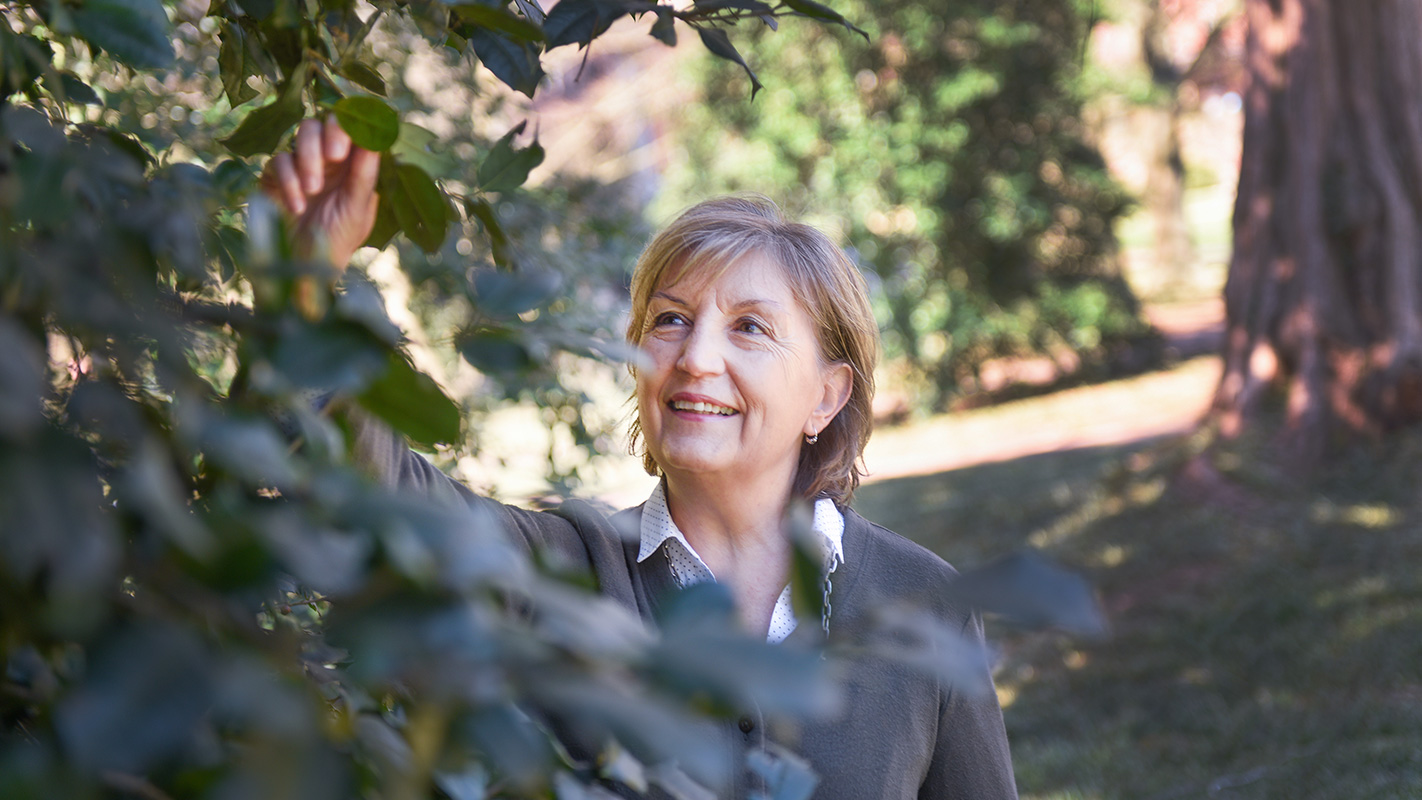 Two NC State faculty members are among 13 locals selected to present at TEDxRaleigh 2016, an event designed to showcase the best and the brightest of Raleigh thinkers, tinkers and revolutionary visionaries.
Nilda Cosco, co-founder of NC State's Natural Learning Initiative, will expound on the importance of outdoor environments for child and family health. Veena Misra, a professor of electrical and computer engineering, will discuss her work at the ASSIST center, where she leads a team of researchers pioneering the development of self-powered health monitoring devices.
The theme of this year's conference is Wonderlust, defined by being in a constant state of wonder and awe. Although the March 19 event is sold out, here's more information about the speakers and their important work.
Behind the Scenes With Veena Misra
Misra's work was recently featured in a video produced by the National Science Foundation, which provides funding for ASSIST. The wearable devices being developed at the center run off the power of your own body heat and motion.
5 Questions With Nilda Cosco
I've followed the work of Cosco and her colleague, professor Robin Moore, for nearly a decade as they've built the Natural Learning Initiative into a national resource for communities seeking to provide optimal spaces for outdoor play. One of their groundbreaking projects, Preventing Obesity by Design, was recently adopted by the South Carolina Department of Health and Environmental Control, which works closely with the state's child care licensing agency and local landscape architecture programs. And they plan to launch a similar program in Texas, home to nearly 2 million children under the age of 5.
In a recent interview, Cosco talked about their pioneering research and how it has sparked efforts to improve child care facilities and other outdoor recreational spaces for children and families.
Why have you focused so much of your research on child care centers?
Imagine a child who comes to a child care center when he or she is 3 or 4 months old. By the time they start first grade they will have spent more hours in that center than all the hours they will spend, combined, in elementary, middle school and high school. Some children spend 12 to 13 hours a day there. That's why the child care center is such a critical institution in terms of child health. These centers must focus on healthy activities and healthy eating. There's really no alternative.
You've been in the forefront of developing guidelines for natural outdoor play areas for children. What are some of the benefits of improving outdoor environments?
Our studies at child care centers have all included a very strong evaluation component. We've learned that after outdoor areas are renovated—with things like looped pathways, shade trees and vegetable gardens—children are more physically active and engaged in play and exploration. And they exhibit increased concentration and are less likely to get into altercations. Edible gardens encourage children to experience fresh produce in the form of snacks, potentially leading to more healthy eating habits.
One of your projects focused specifically on leveraging outdoor environments to combat childhood obesity.
That's right. It's a serious problem in North Carolina, which ranks among the worst states in the entire country for childhood obesity. I think people are beginning to realize how severe the crisis is, and are open to making changes.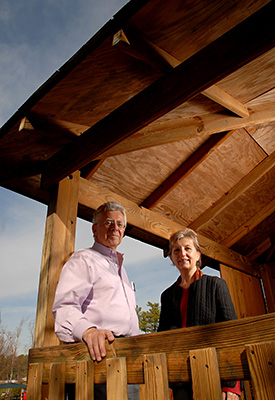 Of course, it's a complex problem caused by a combination of not eating well, not engaging in enough physical activity, and not having age-appropriate spaces to safely play outdoors. There are a lot of cultural and family influences, too. And some families simply don't have access to healthy foods and fresh produce, especially in low-income neighborhoods.
Our project, Preventing Obesity by Design, which was launched in 2006 with the support of the Blue Cross Blue Shield of North Carolina Foundation, focuses on changing the outdoor play areas at child care centers in ways that "pull" children and teachers outside. We follow a strategy called "naturalization" to restore outdoor ecosystems to a more natural state. The result is that children enjoy higher levels of physical activity and hands-on engagement with gardening.
Is it safe for children to play outdoors? I think that's a worry for some parents.
Playing outdoors is not dangerous for young children in child care or at school. Playing in the street in some neighborhoods may need additional supervision from parents. But if you look at the actual data, you'll see that it's more risky to drive a car with your child in the backseat. In general, I don't think we respect children as much as we should. They are resilient and they are very smart. They know their limits, especially if they have the opportunity to explore their daily environments. They know what risk is and what danger is.
Should outdoor play be structured?
Actually, over-scheduling children and structuring their play is a big problem. The agenda of children is so full that they don't have time for free play. Free play is now a luxury—and some children do not know about free play at all. This is very sad. There are experts now teaching caregivers about free play. In our generation, we would keep active going from one place to another, most of the time doing "nothing." That's part of the joy of childhood: running, exploring, testing abilities, thinking about how thing work, and ultimately learning about the world and our place in it.
This post was originally published in NC State News.