Telling a Story: The Experience of Design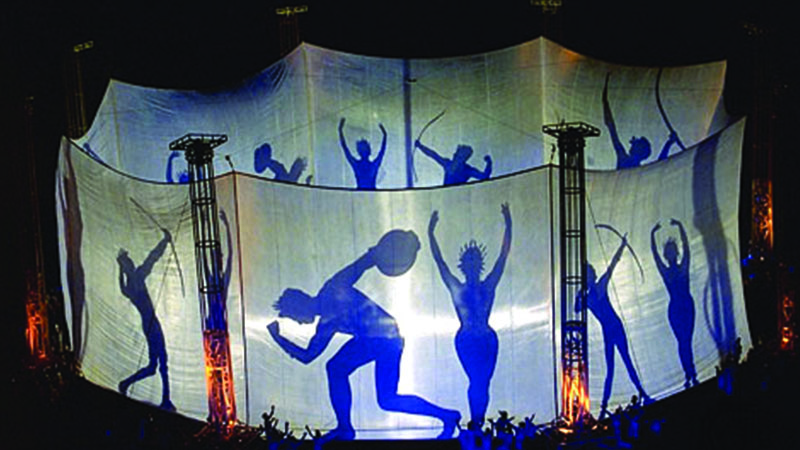 It isn't uncommon for someone to return to academia in pursuit of furthering his or her education following years of professional experience. Call it a chance to progress a career, the opportunity to explore a passion, or to return for a second career. Mark Evans could fit within all these categories and possibly a few more. He has years of experience and wisdom but is always seeking more.
Evans originally hails from Chapel Hill and graduated from UNC School of Journalism and Mass Communication. After graduating, he quickly headed to New York City where he landed a job with Good Morning America (GMA) and worked with Joel Siegel. Television offered a great career but the hours were long and the day started early. Evans enjoyed it – but did not love it.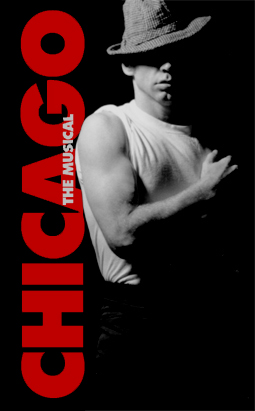 "My first language is dance. I was trained in classical ballet. I discovered television was not my true calling and my goal was to perform." He continued to work at GMA during the day and would later audition for Broadway shows with aspirations of becoming a dancer. He landed numerous roles in iconic shows such as "A Chorus Line," "Joseph and the Amazing Technicolor Dreamcoat" with Donny Osmond, "Chicago the Musical," and "Victor/ Victoria." Evans was able to leave GMA and focus on dance.
Evans is not the type of person who can sit still. His schedule of auditions, rehearsals, and performances was hectic, but Evans found time to work and dabble with graphic design software. "I have always been fascinated with motion graphics. Saul Bass inspired me with his evolutionary crafting of title sequences of movies." Bass was a graphic designer and filmmaker who worked with some of Hollywood's greatest filmmakers including Alfred Hitchcock and Martin Scorsese. Evans was interested in design and graphics, which could deliver an experience – movement that told a story.
His passion and interest in design led him to Parsons School of Design where he studied color theory, motion graphics, and advertising. He explored foundational design process methodologies and various theoretical frameworks in graphic design—and he continued to dance.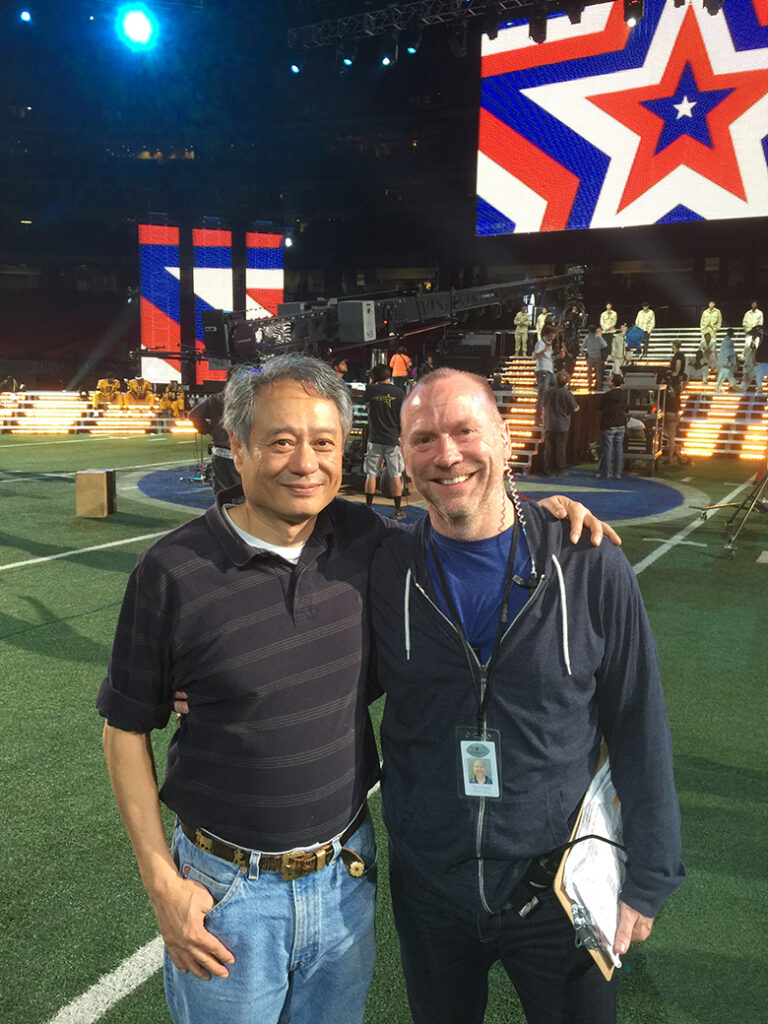 Evans was part of the "in-crowd" at the time—living an exciting life in NYC, meeting famous people, and participating in national musical theater tours. Along the way, he was introduced to choreography, which Evans refers as "another visual language." "Choreography is another form of story telling. They are all kinetic – dance and animation. It was interesting and I realized I could not dance forever so I started playing around with this idea." This idea of choreography opened the doors to many new opportunities and collaborative relationships for Evans.
As Evans continued to dance in music videos, with entertainers such as Paula Abdul and Bell Biv DeVoe, he was also networking with key choreographers. Additionally, he was working with Martin Lawrence on "Black Knight." He was living in Los Angeles at the time – but not loving it.
Later, more opportunities arrived and Evans found himself working alongside Kenny Ortega with the opening and closing ceremonies of the 1996 Summer Olympics in Atlanta. Ortega is a film and television producer, director, and choreographer who has worked with Michael Jackson, Billy Squire, and Madonna. "Working on the Olympic project was the ignition of what choreography can do to change an experience on a large scale," Evans says. That experience was a pivotal lesson that contributes to what Evans is doing today.
In 2000, Evans also worked on the opening and closing ceremonies of the Summer Olympics in Sydney, Australia. Continuing this path of networking and collaboration, he was offered additional opportunities to work on other major events that required expansive teams of choreographers.
After a return trip to New York City, Evans was ready to embark on another chapter. His final dance performance was with Fosse. Later, using his creative training and design instinct with a portfolio in hand, Evans applied for a design position with Deloitte in Lower Manhattan. Evans worked his way to Creative Director, which provided a robust experience in management, collaboration, and the many facets of being a designer.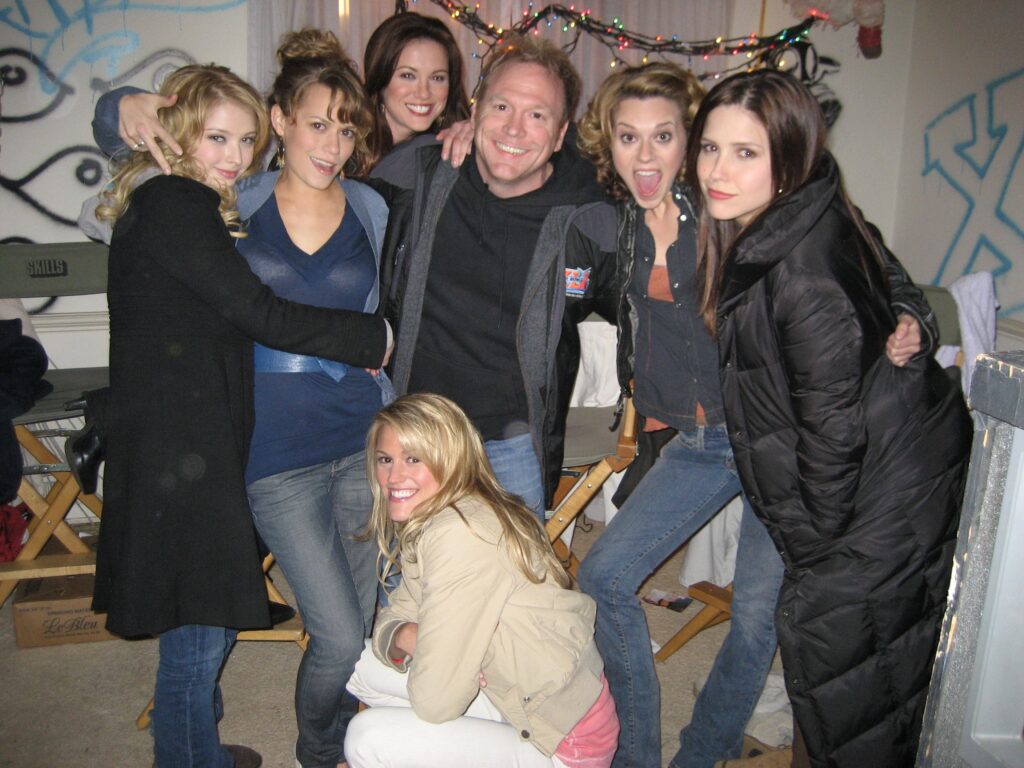 Evans later worked on the halftime show for the 2001 Super Bowl, which includes performances by Aerosmith, NSYNC, Britney Spears, Mary J. Blige, and Nelly. In 2002, he worked with U2, and in 2003 with Sting, No Doubt, and Shania Twain. For ten consecutive years, Evans was part of the team which helped produce the Super Bowl halftime show. He has also worked with Madonna, Katy Perry, Janet Jackson, Justin Timberlake, Beyoncé, Bruno Mars, and more. His role varies based on the needs of each of these productions. However, the goal is to always deliver an experience that is visually interesting on a large scale. This type of production takes an army of coordination, choreography, manpower, rehearsals, and logistics. Evans has pleasant memories and take-away lessons from each of these events.
To add to Evans' numerous Super Bowl experiences, he is working on the halftime show for 2016. It takes place Sunday, Feb. 7 with a matchup between the Carolina Panthers and the Denver Broncos. The Super Bowl halftime show is considered the most-watched musical event of the year—it is estimated that there will be more than 118.5 million viewers of this worldwide broadcast from Levi's Stadium in San Francisco.
Today, Evans is pursuing his master's degree in Art + Design with a concentration in animation and new media. This is something that he says may be part of his "bucket list"—but the idea has been germinating and developing for the past thirty years.
For his final project, Evans is utilizing his passion to visually tell stories – to choreograph – and to share an experience. "My final project is based on my experience from 9/11. I'm sharing this – I thought it was important to express this experience – in a visual and audio narrative. As a collective group of people, we each have a memory from 9/11 and the experience. We can each immediately conjure up visual identities of this experience." If you think about all the amazing things Evans has participated in and the experiences that each has offered, you can understand the importance of this project.
9/11 occurred and changed everything. "I left my job (at Deloitte) because of 9/11. It was kind of a spiritual awakening – re-grasping – my life-lense changed. I dove into choreography. I did it because it was what I wanted to do – what my heart wanted. It was comfortable."
"I want to do something for the people that survived and those that didn't and to share my experience. I believe people have a visual experience but it is always removed. Unless one was actually there, you only experienced it second hand – through the media. My goal is to create an immersive sound experience – or installation that is an autobiographical sound narrative that pulls from the collective imagery of that day."
"This project is an inspirational abstraction of that experience (from 9/11). Sound is an incredibly powerful device or modality to deliver emotion. I want to put you (the participant) inside a piece of my personal timeline from that day – from the morning before the plane hit, until when the buildings fell. I just didn't want to do something that was already done and something that people have already seen."
Some of the compositional elements Evans will be using consists of raw files and footage from the event, but the narrative will be his personal experience told in his own words. As one can imagine, when you are exposed to such a tragic and unbelievable event, it is hard to comprehend. The mind has a way of absorbing or incorporating pieces and parts of the actual experience and leaving your memory with abstracts of the event. Evans speaks of moments of full clarity of what was occurring and then in instances of segmented or departmentalized happenings. "It was complete chaos, there was such loud noises – sirens – but I could hear paper falling," Evans says. He is still working on the details, complexity, and components of his final project.
Evans has been busy at the College of Design. He produced Justin LeBlanc's fashion short film "Journey" that highlights the 15/16 collection of LeBlanc's new line. For the 2015 Art 2 Wear (A2W) event, Evans developed the introductory film and interactive videos that set the tone for the rest of A2W.
Recently, Evans wrapped up work on the film "Billy Lynn's Long Half-time Walk," based on the best-selling book of the same name. Evans also worked with award-winning film director Ang Lee on this project. Lee is considered one of today's greatest contemporary filmmakers and is attributed to "Sense and Sensibility" (1995) and "Crouching Tiger, Hidden Dragon" (2000). He won the 2005 Best Director Academy Award for "Brokeback Mountain" (2005).
Evans is a big advocate for the Crohn's and Colitis Foundation of America—a personal mission. He hopes to continue to make time to advocate for this organization and the people affected.
"The story here is that years of life experience prompt much of the work I am doing in the College of Design. I am approaching the opportunities within and outside the Art+Design program to collaborate, share, and learn as the start of a new chapter—one that will lead me to new practice—based research and creative relationships. Ultimately, the next new chapter will focus on a pedagogical career combined with continued creative exploration. I have much to share and learn!"