Byungsoo Wins GM Interactive Design Competition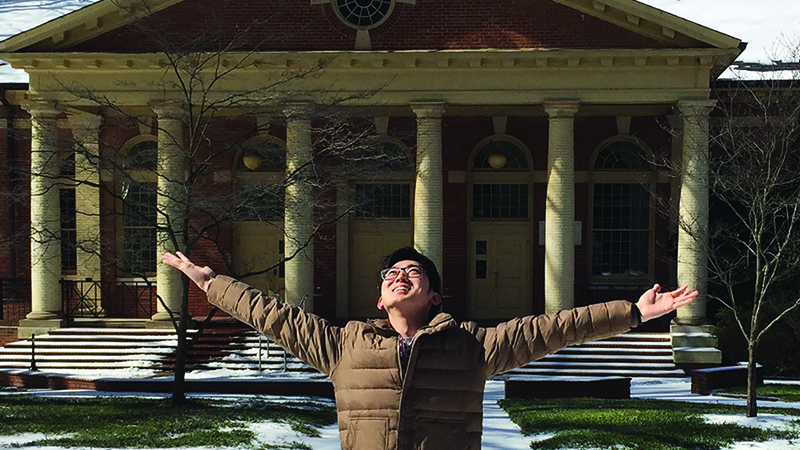 Byungsoo Kim, who is currently pursuing his Masters in Industrial Design here at the NC State College of Design has won the 2016 GM Interactive Design Competition for his entry in the product design category. Winners were announced at the North American Auto Show in Detroit on January, 12. Winners in each category will receive a once in a lifetime opportunity to intern at GM's Tech Center in Warren, Michigan. The three-month paid internships at GM's Tech Center will provide invaluable skills for the aspiring designers. In addition, they will have the opportunity to work alongside the design teams from Cadillac, Chevrolet, Buick, and GMC.
Kim's entry entitled: GMC L ANT: Furniture Transporting Service Design is a drone concept that provides customers assistance with moving furniture from one location to another. The goal of this category was to produce a GM-branded drone that is guided remotely or can navigate autonomously to complete a task. Entrants were encouraged to be original, know their customer, know their brand, make it perform, and make it "aesthetically interesting."
To learn more about Byungsoo Kim and his entry, Click HERE.