A Passion for Dance, A Passion for Design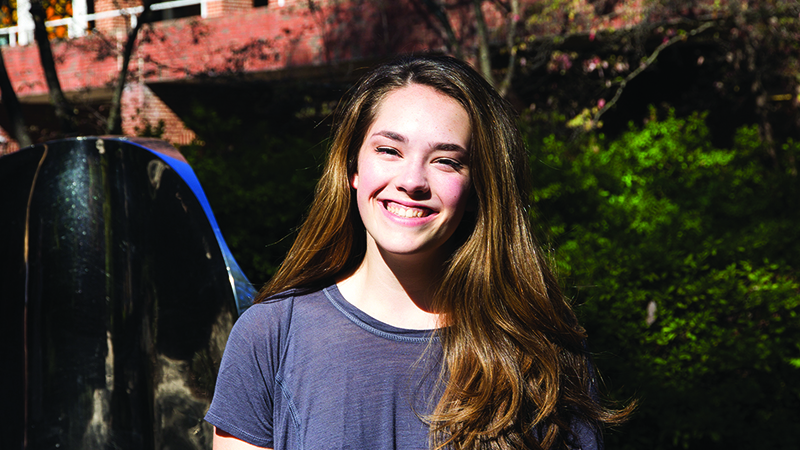 Emily Sikkel possesses a friendly demeanor that is immediately evident upon meeting her. A dancer since the age of two, she loves ballet, jazz, and just about any form of dance, but her passions also extend into the world of design. "I've always wanted to do something with art and design," she states emphatically.
A Raleigh native, Sikkel attended Design Camp here at the College between her sophomore and senior years of high school. The experience was influential and lead to her commitment and certainty that the College of Design was where she would attend. Sikkel is now enjoying the freshmen design experience with intent to pursue an Art + Design major with a concentration in Fashion and Fibers. "I would love to do something with textile design and possibly incorporate my passion for dance with something like costume or theater design," Sikkel explains. She is animated as she speaks, and her determination is palpable. "My first semester within the first year experience has been great. I'm learning so much and have made so many friends. Everyone is unique and brings a different perspective, and you can learn from each of them."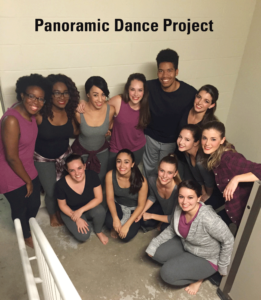 Sikkel's determination and drive goes beyond her Art + Design studies, as she is also a member of the Panoramic Dance Project here at NC State. This dance company is a collaboration of talented dancers that work together to produce several unique performances a year. Being a member of a dance company takes a lot of commitment and requires long hours of training, rehearsals, and preparation for their performances. Recently the Panoramic Dance Project and the NCSU Dance Company held their fall concert event at the Stewart Theatre. The performances included an African dance piece that was choreographed by Chuck Davis, who is influential in the dance world. "I love being a part of the 'Panoramic,'" Sikkel says. "It's a great stress release, and we do so many different forms of dance: hip-hop, modern, jazz, and even this unique African dance. It's just so much fun and something completely different than what I've done in the past. It's good to step outside of my comfort zone. It takes a lot of time, and it can be tough, however, I love to dance, so I make it work."
Another design student, Matthew Wright, who is a sophomore in Graphic Design, is also a member of the Panoramic Dance Project. "Being a member of the 'Panoramic' is rewarding because you are exposed to a wide range of dance genres, and you have the opportunity to build strong connections with other talented dancers and artist," says Wright. He is also an Arts Village Mentor and an active member of the African American Cultural Center here at NC State. Like Sikkel, Wright has a passion for dance and makes the time to participate in opportunities that interest him.
You may think that dance and design studies are two very different environments, but Sikkel believes that both influence her. The recent fall performance theme was about how technology has changed everyday interactions between people. "We are all so busy with our phones, and we don't always know what is immediately in front of us," Sikkel remarks. "It is a wake-up call. In my Design Thinking course, we worked on a project that was almost the same, and I was able to utilize the experience of dance for my design project."
Sikkel's design project required teams of students to look at the disengagement of people and document their findings. Sikkel had to take pictures of people on their phones. Her team then developed an app, or a tool, that measured how people were using their phones and how this affected their daily interaction with others. Her dance performance and the development of the choreography allowed Sikkel to realize the importance of interaction with others and the impact that it creates. This translated into the ideation of the design project.
Whether she is dancing or designing, Sikkel is a remarkable student who has a promising future.