Barry Williams, Building Characters: One Pixel [and Person] at a Time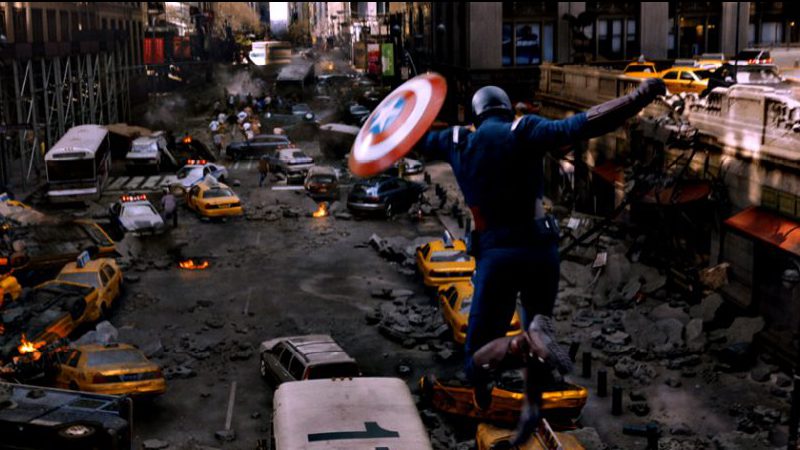 For Barry Williams ['03 BID, BAD], much of his career path has been about discovery. From a sunny second-floor space with a grand view over the San Francisco waterfront with the Golden Gate bridge in the distance, Williams reflects on his career explorations and reinvention. "So much of my foundation has been about discovering who I am as an artist and designer and how I fit in the world; how I use my talents to work in whatever area," Williams says. At Lucasfilm, Williams serves a dual role between conceptualizing animation and visual effects and supervising the work of various production teams. He is constantly juggling a multitude of assignments and overseeing groups of animators and visual effects artists who breathe life into the stunning cinematic scenes we've come to expect on the big screen.
Lucas film would be an interesting place for just about anyone to work, but for alumni like Barry Williams, who holds a joint degree in Industrial Design and Art + Design, it is a perfect fit. Williams has had tremendous success in leveraging his design education and skills into his current supervisory position. "What I've come to really enjoy is the transition from doing a lot of hands-on work to helping and seeing many other people succeed," he said. "When an artist comes in and shows me something that looks amazing – and they're extremely proud of the work and the process it took to create it – it's just awesome to celebrate it with them," Williams explains. "That has now become the highlight of my work – watching people overcome challenges and grow in their creative pursuits is a big part of what I like in my current role."
Lucasfilm is the holding company for the famed special effects company, Industrial Light and Magic, [which produced the special effects for Star Wars, Jurassic Park, and the Raiders of the Lost Ark series and the Pirates of the Caribbean and Harry Potter films in addition to over 300 other movies] as well as the video gaming division, LucasArts, which publishes a wide range of Star Wars and Lego™ digital games.
The company was started by legendary filmmaker, George Lucas, who relocated the company to the Presidio in San Francisco in 2005. Lucas renovated a former military base and took great care to relate the architecture and landscaping with the surrounding historical campus. The grounds alone are astonishing, featuring landmarks relating to Lucasfilm works, including a giant fountain with Star Wars' beloved Yoda welcoming visitors to the main entryway. Lucas led the company as chairman and chief executive before selling it to The Walt Disney Company in October 2012.
For Williams and his colleagues at Lucasfilm, the company's relocation itself was a game-changing move. He recalls the adjustment period after they first got settled in. "The community at first was a little bit unsure about us coming here because we were so big, but when they saw what George [Lucas] did to the place, they were super excited," Williams said, adding whimsically, "He even brought a Starbucks here!"
Williams is currently working on a new movie called Tomorrowland that will be released next year. "My role is a computer graphic supervisor, someone who looks after the various different groups that have to work on the movie," he explained. Filmmaking is a labor-intensive process and the projects that Lucasfilm produces are no exception. "We have animation, lighting, effects artists – all the different people and teams that go into making visual effects." Williams said. "One of the great things about working at a place like Lucasfilm is that you're surrounded by people who are extremely talented and very good at what they do. It's extremely humbling when most of the people on my team know more than I do." He adds modestly, "I'm almost there learning from them. Many people have worked here for 30 years or more so there's a lot of opportunity to be inspired by what the people around you are doing."
While much of his time at Lucasfilm is focused on creating futuristic environments, Williams fondly recalls the influence of his years here. "I look back on my time at the School of Design with awesome memories," Williams recalls. "Staying up late all hours of the night, working on my paintings and making things, being creative. It's such a great time to be able to do that, to have that sort of freedom in a classroom setting. I don't know if I'll ever be able to make that kind of investment in just pure exploration again," he notes wistfully.
Williams recalls a somewhat vague introductory employment period when he first came to Lucasfilm. "When I came out here, I no idea what I was going to be doing," he said. "They put me in front of a computer, gave me something to do and left me alone for two weeks to see if I could do it." As it turns out, Williams's academic freedom of exploration extended into professional creative staying power and he has been with the company over 11 years now.
Describing how his past Art + Design training meshes with his current work at Lucasfilm, Williams said, "I always loved painting landscapes so right now one of my primary focuses is creating digital environments – whether futuristic cities or trying to recreate a period that we can't film in anymore. Recreating those environments is my passion and is what I really love doing," Though he has veered off on a quite different career trajectory from the typical industrial designer and artist, Williams is quick to note how solid design fundamentals have helped him along the way. "I learned everything that I do now from school. It's all still composition and color, light and shadow," Williams points out. "I'm still painting pictures, I'm just using different tools to do it."
When asked what advice he would give a student looking to get into visual effects work, Williams emphasized, "Focus on the design fundamentals we learned in Art + Design – the basics of what all artists and creative professionals need to know. Those are extremely important and will basically set a ceiling on how far you can go with your craft or trade. If you have a good solid foundation, the sky's really the limit – but if you miss that part then you can really hit a wall. But if you've paid attention and done the work that you should have been doing along the way, I think all that will go into whatever you end up doing and create successful outcomes."