Art2Wear: Hypernatural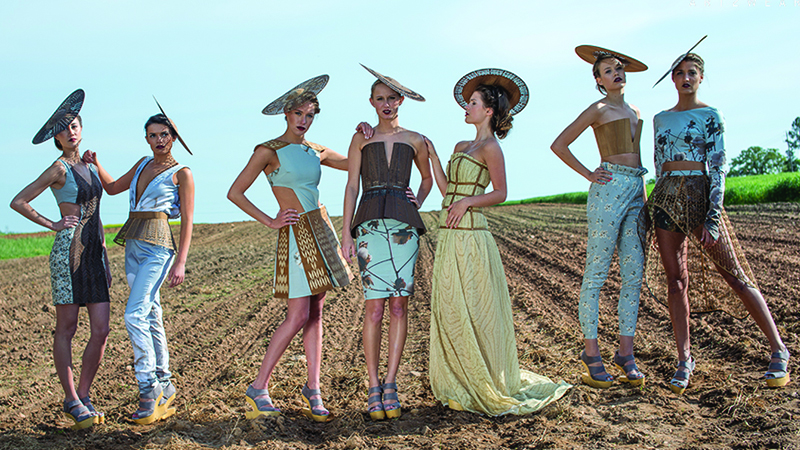 Art2Wear 2013 returned to its roots in the Court of North Carolina – with a team of new faculty advisers. The annual event, which is one of the most popular events across campus throughout the year, showcases 10 student designers' work. Students come from a variety of academic backgrounds across campus, and are mentored by faculty members from the College of Design and College of Textiles, as well as industry experts.
Debuting their lines in front of thousands of students, alumni, media, fashion-industry insiders and enthusiasts, the students designers spend weeks designing and developing their concepts. Alumni from Art2Wear have gone on to launch successful businesses, work for fashion powerhouses and much more.
The theme for Art2Wear 2013 was Hypernatural. Designers focused on amplifying and manipulating elements of nature in conceiving their collections. The results included collections based on celestial objects, camouflage and concealment, fractals and naturally occurring patterns, and even materials found in dumpsters.
And the results were breathtaking. See more: