Update on Facilities Access and Resources in the College of Design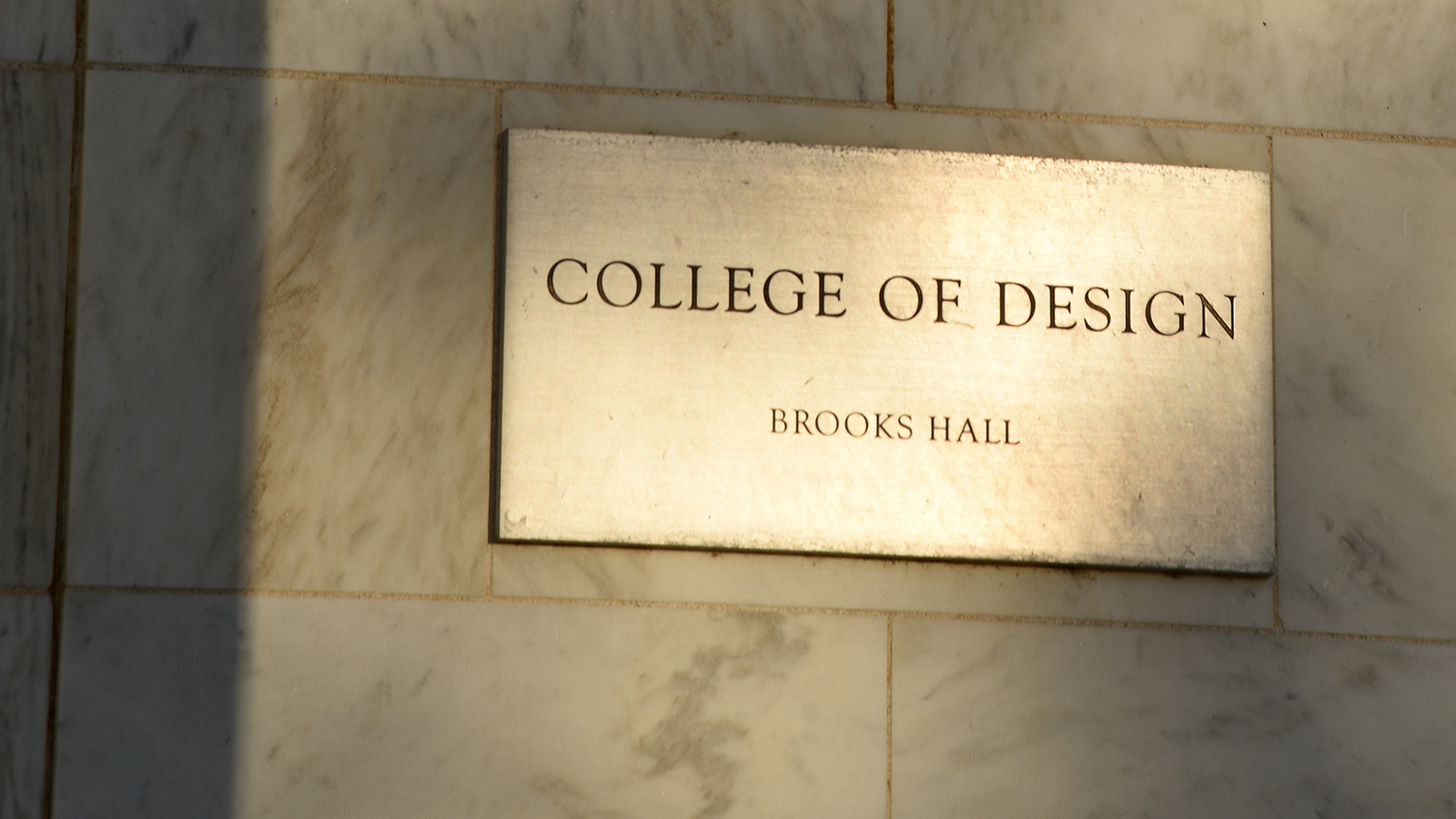 Dear College of Design Students,
I am reaching out today to make you aware of the resources available to you during the transition to online learning. The changes we face can be alarming, but we're all in this together. Our goals during the COVID-19 pandemic are twofold: maintaining the quality of a design education while doing our best to protect the health and safety of our students.
It is regrettable that the university transitioned to fully-remote learning for the remainder of the fall semester, but I would like to point out a few ways that we are still working with our students to make the undergraduate experience a productive one. This is not the semester that any of us had hoped for, but we remain committed to working together to meet the needs of our students.
Our IT, Materials Lab, and Library staff have been working hard to provide continued access to facilities throughout this transition. Please note the following items that are available to you:
Students will have access to check out equipment from the Bayley IT Lab and certain tools from the Materials Lab. (Tools that are safe to use without supervision in the Shop.)
Students will have remote access to send files for both 3D printing and CNC milling. Students will also have access to remote consultations with staff about their 3D printing or CNC projects, and will be able to pick up completed projects in a contact-free way.
Laser cutters will be available during Materials Lab hours to those students who have completed certification. Reservations can be made using these instructions: https://academics.design.ncsu.edu/it/kb/laser-cutter-reservations/.
College of Design IT has been testing a Remote Desktop solution that will allow students to remotely access the Computer Lab Alienware workstations. Students will need to first qualify by filling out the College of Design Remote Desktop Questionnaire.
Adobe has offered to provide 1-year Creative Cloud subscription licenses for students at $142.00/year, instead of the typical $240/year educational discount. We will use the PaperCut Web Cashier system, so students can pay through their All Campus/Wolfpack One accounts. Request a discount here.
NC State Libraries will deliver materials to Raleigh-area homes via the Tripsaver Distance Request process. Here are instructions.
Our Design Library staff is continuing to scan materials and make them available digitally to our students and faculty. Please contact Karen DeWitt if you are interested.
As we all transition to online learning, I ask that you be understanding of your faculty and peers during this time. Transitions come with growing pains, and while each instructor was asked to prepare an online-only course delivery format over the summer in anticipation of the possibility of moving to remote-only instruction, there still may be a few kinks to be worked out. If you continue to experience issues with your technology, please reach out to our IT staff at design_help@ncsu.edu. If you have other concerns, please contact your department head.
Some students have asked about changes to tuition now that we are fully remote. Unfortunately, we do not have any control over our tuition within the College of Design. The Board of Governors sets tuition for all schools across the system, and unless new guidance is issued, tuition costs remain the same at all universities, regardless of course delivery method. NC State is providing prorated refunds for both university housing and meal plans. Students may request to return their parking permits using this link. The permit refund is prorated for the amount of time the permit has been active.
If you are experiencing financial hardship, I would encourage you to apply for aid via the Student Emergency Fund. This fund primarily supports students via unexpected financial emergencies, such as housing or food insecurity.
We'll continue to explore innovative ways to provide our college's unique resources to our students over the coming weeks. We're in new territory, but that's where designers do their best work and I'm convinced we'll design a remarkable education for our students.
Sincerely,
Mark Hoversten, PhD, FASLA, AICP
Dean, College of Design